Kort begrip van het Nederlands Caribisch Rechtspersonenrecht
.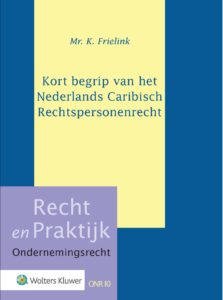 .
Het rechtspersonenrecht in de Caribische delen van het Koninkrijk der Nederlanden heeft de afgelopen jaren een belangrijke ontwikkeling doorgemaakt. Dat geldt in het bijzonder voor Curaçao en Sint Maarten, die sinds 10 oktober 2010 de status van autonoom land binnen het Koninkrijk hebben. In beide landen is bijvoorbeeld een volwaardig enquêterecht ingevoerd, dat direct tot bloei is gekomen. In Aruba staat de invoering van Boek …
Read the rest »
Aruba, Curaçao, St. Maarten en de BES-eilanden
Aruba
Aruba kent de naamloze vennootschap (NV), de Aruba Vrijgestelde Vennootschap (AVV), de Vennootschap met Beperkte Aansprakelijkheid (VBA), de vereniging, de coöperatieve vereniging, de onderlinge waarborgmaatschappij en de stichting. De NV is geregeld in het Wetboek van Koophandel van Aruba en daarin is sedert 1 juli 1988 ook de AVV geregeld. Op 1 januari 2009 is de VBA geïntroduceerd met het van kracht worden van een gelijknamige landsverordening. Bij de VBA is het mogelijk om te kiezen voor een monistisch (one tier) of dualistisch (two tier) bestuursmodel.
De vereniging is geregeld in de …
Read the rest »