Leading legal textbook on Dutch Caribbean corporate law
Development of Dutch Caribbean corporate law has been rapid and voluminous. This fact justifies a whole new textbook on the subject. In August 2017, my new textbook on Dutch Caribbean corporate law was published: Kort begrip van het Nederlands Caribisch Rechtspersonenrecht (A concise understanding of Dutch Caribbean corporate law; 1st edition 2017). This new textbook on corporate law is aimed at both professionals (judges, lawyers, attorneys, civil law notaries, in-house counsel etc.) and students. Unfortunately, this new book is in Dutch only.
I have (co-)authored over a hundred sixty books and articles on various aspects of Dutch and Dutch Caribbean law. I am the author of several books, including Toezicht trustkantoren in Nederland, together with Michiel van Eersel (Supervision on trust offices in the Netherlands; 2nd edition 2010), Geschillen in het effectenverkeer, together with Jerry Hoff (Disputes concerning securities transactions; 1st edition 1995) and Rechtspersonen en personenvennootschappen naar Nederlands Antilliaans en Arubaans recht (Corporations and partnerships under Netherlands Antilles and Aruban law; 1st edition 2003; 2nd edition 2006).
I am a lecturer on In-Depth Corporate Law at the University of Curaçao. In addition, I am also a core editor and frequent commentator of 'Jurisprudentie Onderneming en Recht', the Netherlands leading publication of jurisprudence in corporate and commercial matters, a core editor of the 'Caribisch Juristenblad' (the leading publication in Dutch Caribbean law matters), a core editor and commentator of 'Commentaar Financieel Recht', a leading Dutch publication in financial law matters and a core editor of 'Tijdschrift Financieel Recht in de Praktijk', a leading Dutch publication in financial law matters for practitioners.
Please feel free to contact me if you need any assistance in the realm of Dutch Caribbean corporate or finance law.
Karel Frielink
(Attorney/Lawyer, Partner)
(3 October 2017)
.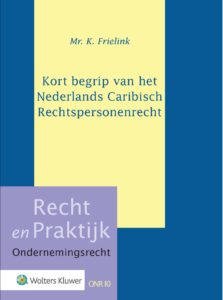 .