.
Karel Frielink has been an attorney as from 1989. He commenced his career with Russell Advocaten in Amsterdam, the Netherlands, and subsequently worked with Loeff Claeys Verbeke. He has been working in the Dutch Caribbean (f.k.a. the Netherlands Antilles) from 1997. Until 1 October 2014 he was the managing partner of Spigt Dutch Caribbean. He is now the managing partner of BZSE Attorneys at Law Curaçao.
Karel is specializing in finance law, corporate law, corporate governance and litigation. He is the representative of ICC's FraudNet for the Dutch Caribbean (Aruba, Bonaire, Curaçao, St. Maarten, St. Eustatius and Saba). FraudNet is an international network of independent lawyers who are the leading civil asset recovery specialists in each country. FraudNet is operating under the aegis of the International Chamber of Commerce.
Karel is a Full Member of STEP (Society of Trust and Estate Practitioners) and a board member of the Curacao chapter of STEP. STEP was founded in 1991 by George Tasker as a hub for local forums of practitioners. STEP is the international professional body for those who work in the trust industry and the (often overlapping) field of estate administration. Its members are mainly solicitors, barristers, attorneys, accountants, trust officers and trust administrators as well as banking and insurance professionals in the trust field. The main focus of the organization is to administer the examination process to ensure the quality of the membership, to provide educational and networking opportunities for STEP members at branch level and to contribute to debate and public policy in its specialist field. All STEP members belong to a branch or chapter that provides professional development and opportunities to network with peers at a local level. STEP has over 100 branches and chapters across the world.
Karel Frielink has (co-)authored over a hundred seventy books and articles on various aspects of Dutch and Dutch Caribbean law (click here). He is the author of the leading textbook on Dutch Caribbean law: Kort begrip van het Nederlands Caribisch Rechtspersonenrecht (A concise understanding of Dutch Caribbean corporate law; 1st edition 2017) and of Karel's Legal Blog.
He is the author of 'Toezicht trustkantoren in Nederland ', together with Michiel van Eersel (Supervision on trust offices in the Netherlands; 2nd edition 2010), 'Geschillen in het effectenverkeer ', together with Jerry Hoff (Disputes concerning securities transactions; 1st edition 1995) ) and Rechtspersonen en personenvennootschappen naar Nederlands Antilliaans en Arubaans recht (Corporations and partnerships under Netherlands Antilles and Aruban law; 1st edition 2003; 2nd edition 2006).
Karel Frielink is a core editor and frequent commentator of 'Jurisprudentie Onderneming en Recht (JOR) ', the Netherlands leading publication of jurisprudence in corporate and commercial matters, a core editor of 'Financieel Recht in de Praktijk (FRP) ' (a leading publication on Dutch finance law), a core editor of the 'Caribisch Juristenblad ' (the leading publication in Dutch Caribbean law matters) as well as a core editor and commentator of 'Commentaar Financieel Recht ' (a leading Dutch publication in financial law matters).
Memberships:
• FraudNet
• STEP
• Curaçao Bar Association
• International Bar Association
• Dutch Finance Law Association
• Fellow of the Business & Law Research Centre, Radboud University Nijmegen
• Member academic staff at the Institute for Financial Law, Radboud University Nijmegen
Miscellaneous:
• Honorary Consul of Germany in Curaçao, St. Maarten, Bonaire, St. Eustatius & Saba (2012 – present)
• Dean of the Consular Corps of Curacao (2017 – present)
• Lecturer on Advanced Corporate Law at the University of Curacao (2016 – present)
• Two-term President of the Curaçao Bar Association (2008 – 2012)
• Member of the Board of Directors of the Curaçao Chamber of Commerce (2009 – 2011)
• Lecturer on Corporate Law at the University of Curaçao (2008 – 2011)
• Member of the Board of Directors of the foundation Youth into Media (Caribbean Kids News) (2009 – 2012)
• Member (current Chairman) of the Advisory Board of the foundation Citro (Citizens Rescue Organization) (2007 – present)
• Board member Curaçao Chapter of STEP (2016 – present)
• Lecturer at the University of the Netherlands Antilles on 'conflict of laws' (private international law) (1999 – 2002).
Karel is married with two children. He resides in Willemstad, Curaçao
Karel launched his blog on 1 June 2005. Walter Olson was the first legal blogger ever. He launched his blog, Overlawyered, on 1 July 1999 (click here for an overview of the first bloggers).
E-mail: kfrielink@bzselaw.com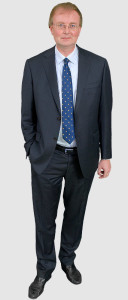 .

World Site Index – A searchable directory of websites organised by subject.