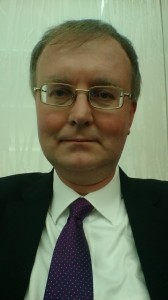 Karel is a former partner of Spigt Dutch Caribbean (Attorneys at Law & Tax Advisers) and former two-term President of the Curacao Bar Association (2008 – 2012). He graduated from the VU University (Amsterdam) in 1989 in both civil law and notarial law. He is an attorney as from 1989. Specialties are a.o. corporate law, banking & securities law and e-commerce. Karel is an experienced litigator: what he advises as a business lawyer, he is prepared to defend in court.
Karel has been a member of the Board of Directors of the Curacao Chamber of Commerce  (2009 – 2011) and a lecturer on Corporate Law at the University of Curaçao Dr. Moises da Costa Gomez (f.k.a. University of the Netherlands Antilles) (2008 – 2011).
Karel has been a member of the Netherlands Antilles Supervisory Board for Fiduciary Business in 2002 and 2003, at the time the Netherlands Antilles supervisor of trust offices (a.k.a. management services companies; 'trustkantoren'). For well over 15 years now, ever since 1997, he has been acting for and advising trust offices on several legal matters such as regulatory issues, internal (corporate) structures, contractual relationships with clients (including indemnities), compliance issues, (third party) claims and alike.
Karel is a frequent commentator on corporate and securities case law developments and (co-)author of numerous books and articles on various aspects of Dutch and Dutch Caribbean law (click here for a list), and he has also served as a lecturer at the University of the Netherlands Antilles on Conflict of Laws (international private law). Karel is the author of the leading legal text book on Dutch Caribbean (Netherlands Antilles) and Aruba corporate law (2nd edition 2006; 340 pages).
Karel launched his blog on 1 June 2005. However, Walter Olson was the first legal blogger ever. He launched his blog, Overlawyered, on 1 July 1999 (click here for an overview of the first bloggers).
Memberships: Dutch Bar Association; Curacao Bar Association; International Bar Association; Dutch Finance Law Association; fellow of the Business & Law Research Centre, Radboud University of Nijmegen; Allen & Overy alumni community.
Karel is admitted to both the Amsterdam Bar (the Netherlands) and the Dutch Caribbean Bar. He has been interviewed about his move to Curacao in 1997 by Advocatie.nl (in Dutch).
E-mail: kfrielink@bzselaw.com.
======
KOFFIE MET EEN CASUS
Een half uurtje sparren
Elke ondernemer, bestuurder, investeerder en professionele dienstverlener kent dat wel: je zit met een juridisch probleem, maar je voelt er niet zoveel voor om daar meteen advocatenwerk van te maken. Dus loop je de kans de kwestie te laten sloffen. Misschien loopt dat goed af, misschien ook niet.
In zo'n geval zou het prettig zijn als je even met iemand kunt praten, al was het maar om voor jezelf vast te stellen of het om een serieus probleem gaat of niet. Dat kan. Ik weet niet alles uiteraard, maar twee weten altijd meer dan één. Maak gewoon een afspraak: kfrielink@bzselaw.com.
O ja, ook de koffie kost niets. Koffie met een casus… en voor een koekje wordt ook gezorgd!
Karel Frielink
======
.
100% zelfcitatie wordt door uitgevers een "herdruk" genoemd

– Karel Frielink
.
19 December 2005: In a letter to the Chairman of the Tweede Kamer (the Dutch lower house), Mr Joop Wijn, State Secretary for Finance, answers a question posed by Karel Frielink (in Dutch).
See for the "Sisters Act" of his daughters the Antilliaans Dagblad of 19 March 2012.
Donation Spigthoff re Felix Chacutu (a.k.a. Felis Chakuto) – 15 June 2010
Elk jaar houd ik een korte toespraak ter gelegenheid van het kerstdiner van kantoor. Enkele van die toespraken zijn uitgeschreven en hier te lezen:
.

World Site Index – A searchable directory of websites organised by subject.