In 2016, the Curaçao North Sea Jazz festival opens magnificently with free concerts at the World Trade Center site (click here).
'
.
(31 August 2016) .
CNSJ – The marquee musical event of the Caribbean 
Excellence, in both law and music,
is the art of playing with the Rules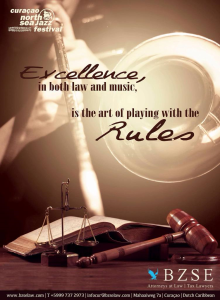 Let's crack some 'nuts' now!
BZSE Attorneys at Law / Tax Lawyers / Mediation – Dutch Caribbean
(27 August 2015)
.