Felis aña nobo 2017 / Gelukkig Nieuwjaar / Fröhliches neues Jahr / ¡Feliz Año Nuevo!
.
.
.
Een voorspoedig Nieuwjaar
Un Próspero aña nobo
A Prosperous new year
Un próspero Año Nuevo
.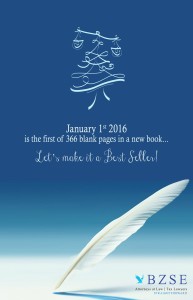 .
It depends on us!
What do you and I have in common? That we probably, just like all other people on earth, are descended from a people that lived in Africa in a far past. Thus considered we are all brothers and sisters. One big family, one big community, but not as closely and not as strongly connected as many of us would like it to be.
In the course of history differences have increased. Differences, for example, in appearance, in color, in language, in religion, in culture, in education, in prosperity etc. And with these differences, contradictions arose: between …
Read the rest »